LADIES CAPTAIN
Gillian Farquhar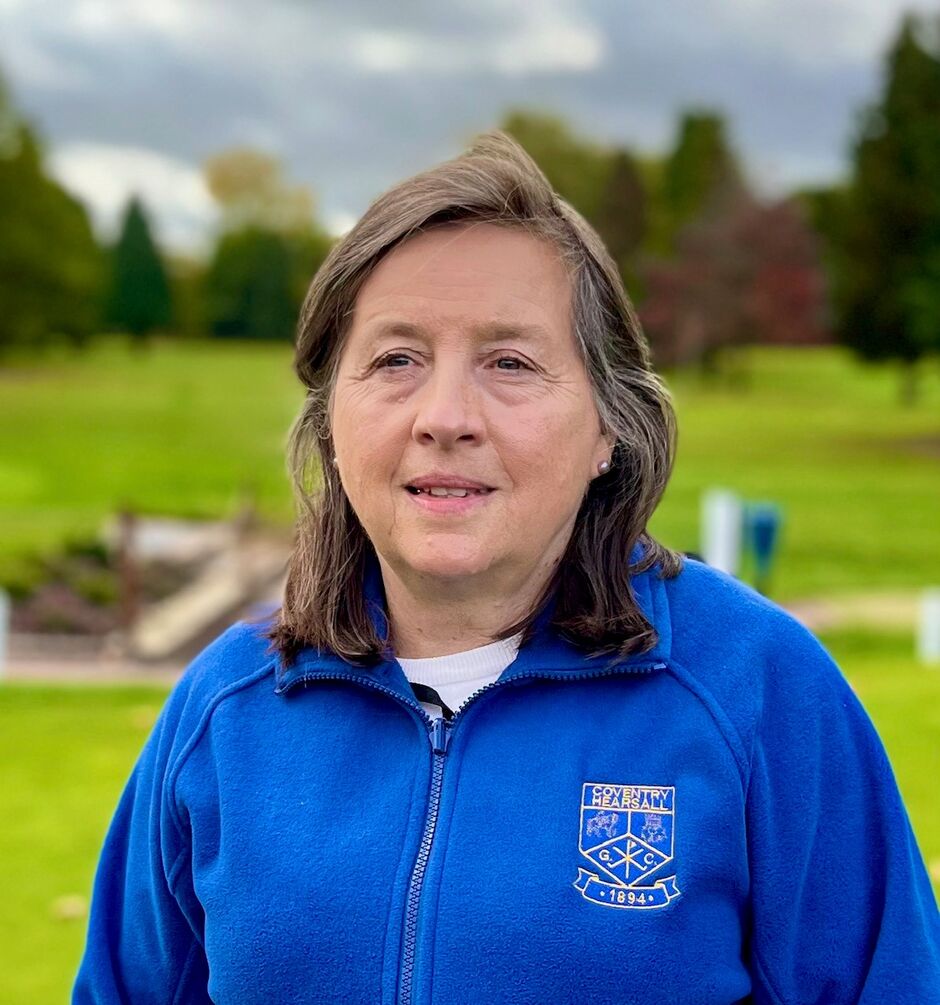 I am very proud to be the Ladies' Captain for 2022/23 at Coventry Hearsall Golf Club, and I would like to extend a welcome to all members and visitors.
Our green staff has carried out some major course works during the last year and the course is in fantastic condition. The course is a test of golf for any standard of player, and the greenkeepers continue to maintain and improve the course.
We have a welcoming clubhouse with a large patio overlooking the course. Both the Ladies section and the clubhouse staff organise many fun and social activities.
Our ladies day is Wednesday for competitions which are run throughout the year and tee times are allocated to give lady golfers priorities. For those ladies not able to play on a Wednesday we have tee times allocated on a Sunday as an alternate day.
We arrange friendly competitions with Ladies sections of local clubs which is a great opportunity to play other courses. We participate in ladies county competitions and there are opportunities for all level of players to take part. The club also arranges regular mixed competitions both during the week and at weekends.
New lady members of any age and ability are warmly welcomed. We have a Ladies Apprentice Scheme, which has enabled ladies to progress from beginners to full members.
Mike Tarn the Club Professional offers group lessons on Monday afternoons, as well as individual lessons.
Off the course there is a busy social calendar and many events raise money for the Captains Charity, which this year is Leukaemia UK.
Gill.